Subject: Let's Translate Sympa
List archive
From: IKEDA Soji <address@concealed>
To: address@concealed, address@concealed
Subject: [Let's Translate Sympa] Sympa 6.2.64 released
Date: Wed, 30 Jun 2021 18:52:22 +0900 (JST)
---
Title:
Release Sympa 6.2.64 released ・ sympa-community/sympa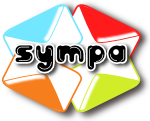 30th June 2021
The Sympa Community is proud to release the newest version of Sympa.
Sympa 6.2.64 is the newest stable version of Sympa 6.2.
This version fixes several bugs and introduces some enhancements. Translations to several languages have been mostly completed. Administrators are encouraged to upgrade Sympa to this version.
Highlights of this version
Improvements:
New scenarios: List visibility scenario visibility.identified for logged in users #1140, and the scenario create_list.closed to disallow list creation #1191.
Ability to forbid some list names with prohibited_listnames and prohibited_listnames_regex parameters #672.
Bug fixes:
S/MIME: Extracting certificate with multiple email values fails #1196.
Many more bug fixes and improvements have been done on this release. Check the release notes for more details.
Internationalization
Thanks to heavy works by translators on translation site, Sympa almost completely supports following languages:
Japanese (日本語)
Russian (Русский)
Galician (Galego)
Spanish (Español)
German (Deutsch)
French (Français)
Italian (Italiano)
US English
Along with languages above, help documents for users are provided in following languages:
Catalan (Català)
Basque (Euskara)
Polish (Polski)
---
---
[Let's Translate Sympa] Sympa 6.2.64 released, IKEDA Soji, 06/30/2021
---
Archive powered by MHonArc 2.6.19.