Subject: Let's Translate Sympa
List archive
From: IKEDA Soji <address@concealed>
To: address@concealed, address@concealed
Subject: [Let's Translate Sympa] Sympa 6.2.40 released
Date: Sat, 19 Jan 2019 17:11:10 +0900 (JST)
---
Title:
Release Sympa 6.2.40 released · sympa-community/sympa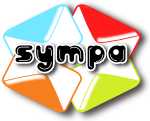 19 January 2019
The Sympa Community is proud to release the newest version of Sympa.
Sympa 6.2.40 is the newest patch release of Sympa 6.2. Administrators running or planning to run previous version (6.2.38) are strongly recommended to upgrade to this version. For more details, see "Note for upgrading" below.
Note for upgrading
This version fixes a bug introduced into Sympa 6.2.38 (See issue #527 for details). This bug does not affect earlier versions.
Administrators matching following conditions are recommended to upgrade Sympa to this version.
Sympa 6.2.38 is running,
web interface is available, and
there are lists which either:

make archives open to public and enable "cookie" spam protection (note that "cookie" setting is enabled by default),
allow the users to unsubscribe themselves from the list using web interface (including use of "auto_signoff" link in message footer), or
allow to use URL links in system messages so that users authorize requests for adding, removing, moving or reminding users.
---
---
[Let's Translate Sympa] Sympa 6.2.40 released, IKEDA Soji, 01/19/2019
---
Archive powered by MHonArc 2.6.19.